Google Plus: Do not be left without a community
February 20, 2013 in Uncategorized by Jonathan Machemehl
Google Plus when announced in 2011 was seen as a social media platform that would not be able to build a substatntial audience and pull focus from Facebook and Twitter.  Almost two years later, Google Plus is the second largest social media platform and has over 25 percent of its users active on the platform.
Over the past couple of years, Google Plus has released numerous updates to the social media platform but unlike Facebook does so without causing a large amount of public attention.  This method has allowed Google Plus continue the enhancement without having to worry about large amounts of negative feedback.
One of the most recent updates occurred in December with the addition of communities.  Communities are similar to Facebook groups in that they are built to be for a small private group or readily open to the public.  The feature allows both personal and brand profiles to create communities and list them on their information page.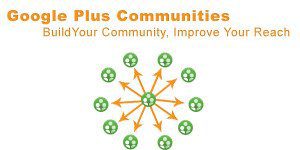 This feature should be seen as an opportunity for brands to establish communities that make them expert in their field.  Possible communities for brands are ones that offer technical support, answer questions for customers before purchasing the product, and training.  These opportunities give the brand the chance to build credibility and repor with customers.
However, communities should not be seen as just an opportunity for external communications.  Google continues to integrate all of its applications allowing for communities to be used to enhance communication within a company.  This could include building groups for employees to stay updated with upcoming internal events and/or serve as a forum for employees to discuss projects currently in progress.
Looking at the steps Google has taken over the years, communities will be a feature that is enhanced with new oppurtunities for brands and individuals.  However, do not expect a big announcement when it happens.  The best way to stay active on updates on Google Plus is to stay active on the platform.  Be sure not to let Google Plus pass you by without you involved in communities.